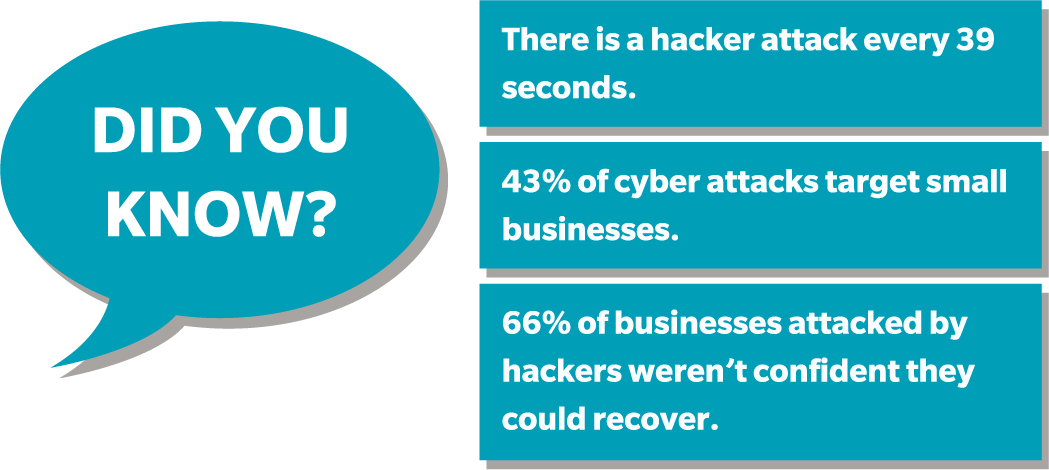 The above stats show just how bad things have got for businesses in cyberland and it may surprise even the most knowledgeable of IT managers out there. You don't need us to tell you that there's hackers out there constantly trying all kinds of tricks to get hold of whatever they can get hold of. But do you know just how vulnerable businesses really are?
---
ANY COMPANY CAN BE A VICTIM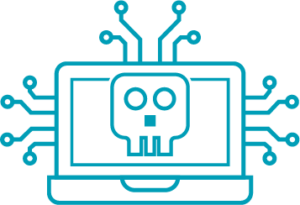 You're probably thinking that this isn't relevant to you because you have everything under control and all is secure at your workplace.
Well, sadly, that probably isn't the case. Any company, can be a victim of cybercrime because hackers are always developing more and more elaborate techniques to evade detection. And these hackers see value in every company, no matter how big or small. The 'hackcalypse' is real, and it comes in many unsuspecting different forms… viruses, malware, data breaches and digital fraud.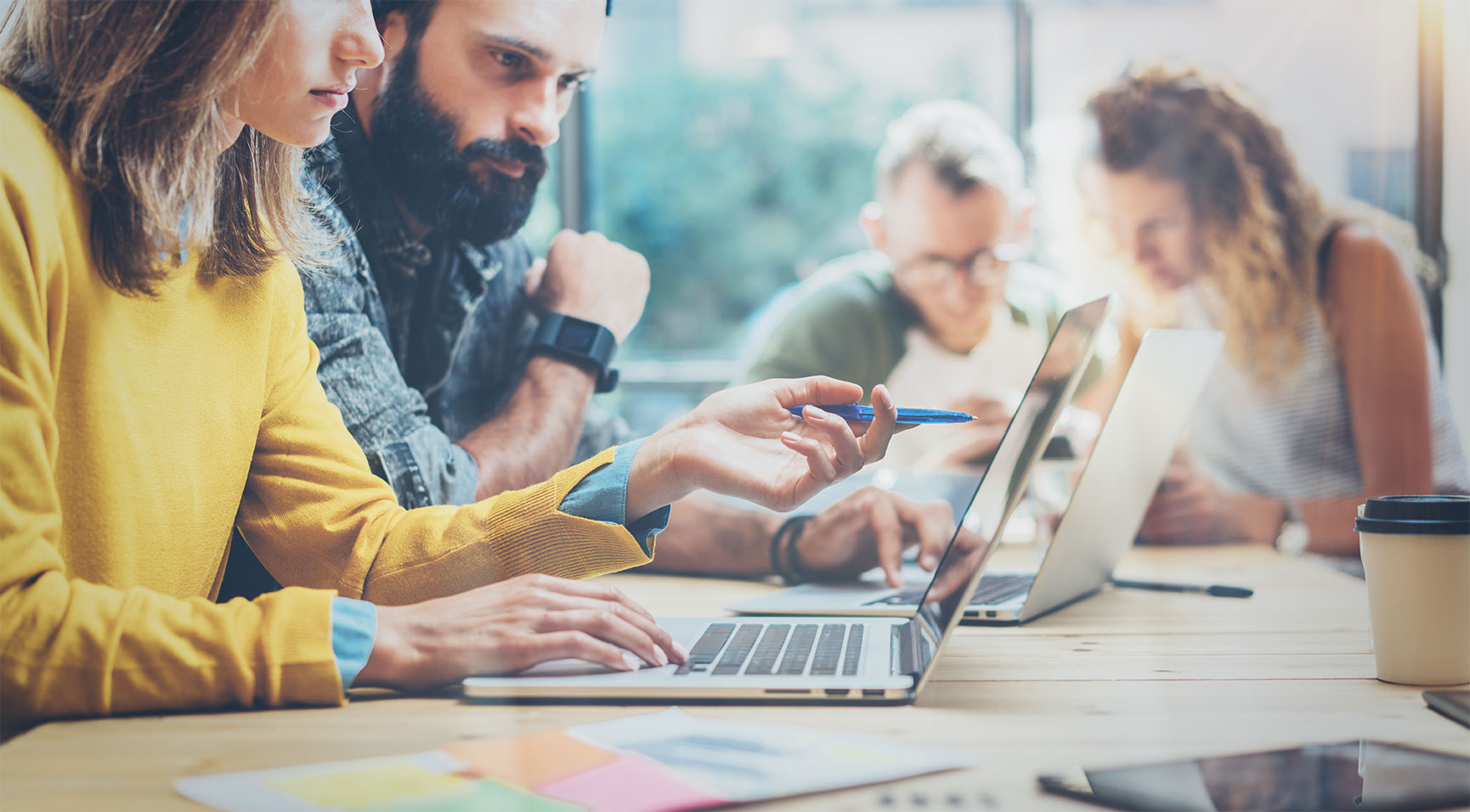 CYBERCRIME IS THE GREATEST THREAT A GROWING COMPANY OR START-UP LIKE YOURS COULD FACE
Your company could be seriously affected, especially if you process and manage loads of data on a daily basis. Without the proper security measures in place, threats are becoming increasingly difficult to detect. The fact of the matter is companies just like ours can lose everything due to insufficient IT security. Yeah, it really is that serious!
---
WHY WOULD THEY ATTACK YOU?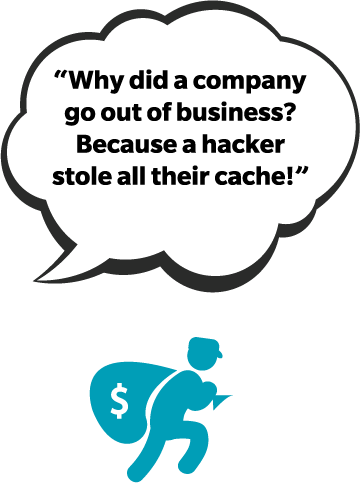 It's actually no joke, going to work and discovering that sensitive company information or huge amounts of money has been stolen. But this is basically what the hackers are after, money and data. The impact could be devastating, it can disrupt normal business, putting your company's reputation at stake and even putting you out of business entirely.
---
WHAT TECHNIQUES ARE HACKERS USING?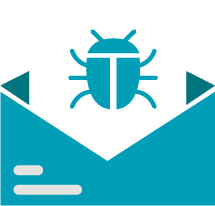 You probably already know most of the common angles that the bad guys use, such as hacking in to email accounts, releasing malware into laptops, gaining access to a company server, etc, the list goes on and on. But there can be value for the hackers found in some rather unexpected places.
Namely the data retrieved from the humble office printer.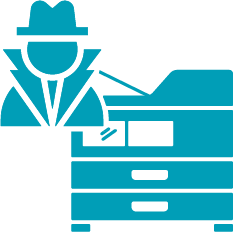 Your printer could be the weakest link in your forcefield, the inside man feeding unauthorised data, the dirty rat selling information to the enemy, the unsuspecting mole within your circle of trust, the gateway to tragedy, the beginning of the end of civilization, your printer could be… well, you get the idea.
'Quick glance at the printer in the corner of the room to check it's not giving you evil stares whilst you read this!' OK, you're safe. Or are you?….
---
CAN A HACKER REALLY GET THAT MUCH FROM THE PRINTER?
Without the correct malware protection and automated security, your office printer could give access to every single computer within your organisation. Hackers can use the printer to cunningly by pass the company security and install their lethal malware. And then bingo! Once that happens, they can then get around the firewall and gain access to all the data. We're not just talking about access to a few emails here and there, we mean all the privately encrypted important data as well. Everything from employees' personal identities to clients' financial information. It really can and does happen. So, it is definitely worth taking the time to rethink your printer security.
Here's an example of an unexpected printer hack.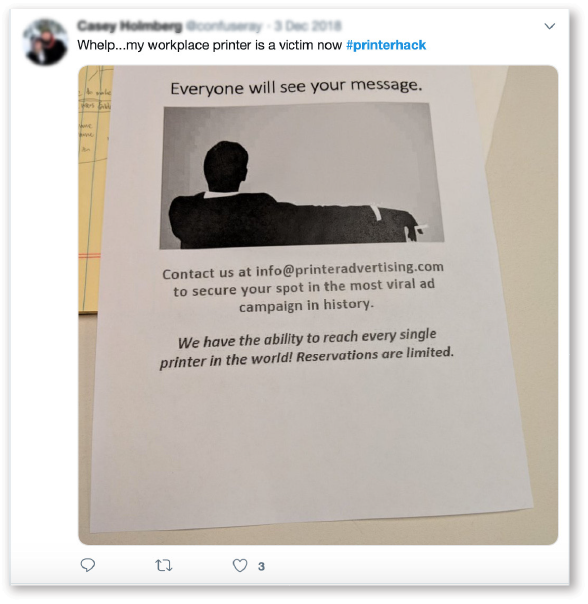 These guys just want to advertise, think how much worse it could be.
---
WHAT'S THE SOLUTION?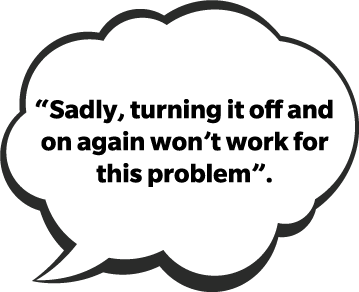 To really make sure your company is completely safe from attacks and everything is secure, you need to have a printer system that has the highest security standards built in. Something that is ready for General Data Protection Regulation (GDPR), with remote backup and offers end-point security. Also, you must have
integrated anti-virus software to ensure that no virus can harm your business.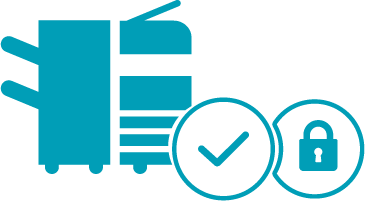 ---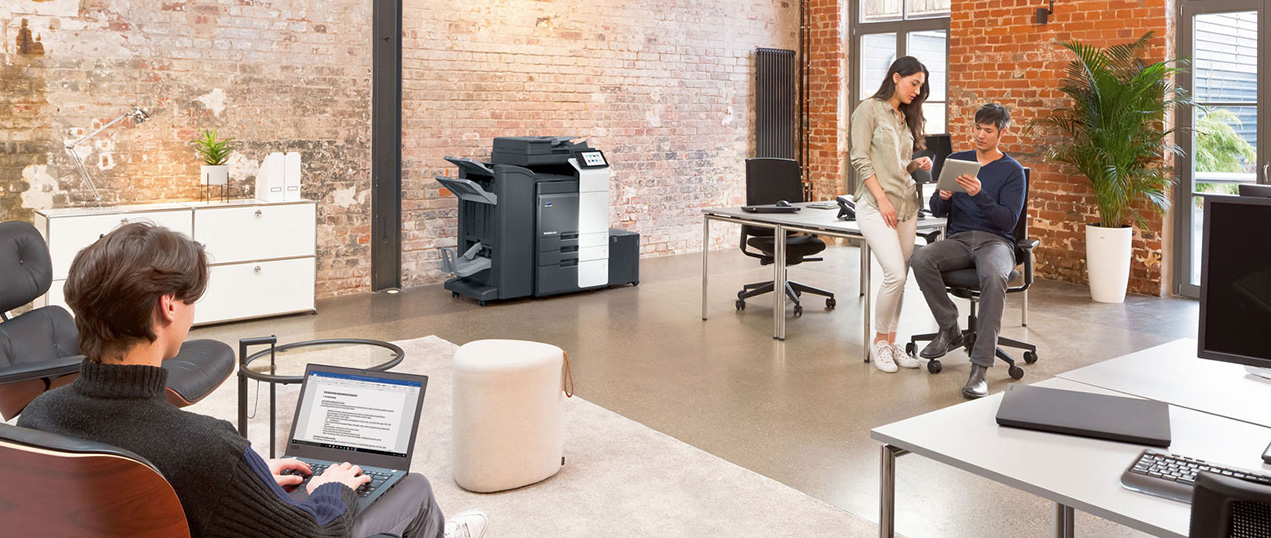 WHICH PRINTER IS RIGHT THOUGH?
Introducing the new bizhub i-Series from Konica Minolta.
With next generation security technology built in, the i-Series guarantees that your data is fully protected, providing a reliably ultra safe environment for your business to thrive.

Data Connect Technologies Pte Ltd is Singapore's leading Information and Communication Technology provider. Discover how Data Connect Technologies can assist you in modernizing your workplace. Speak with our expert today.
Data Connect Technologies Pte Ltd is a dynamic ICT and Services Provider with over 18 years of experience in providing excellent IT support to companies all over Singapore.
Data Connect Technologies Pte Ltd is a Gold Partner of Microsoft and has recently been recognized as one of Singapore's Fastest Growing Companies 2021.