The pandemic has brought so much change to the way we live and the way we work today – it has compelled most of us to work remotely and rely on technology in performing our jobs.
With the success and the increase in productivity telecommuting brings to companies, businesses are increasingly leaning toward making remote operations permanent. However, because of this productivity increase and employees being able to work in the comfort of their homes, companies often overlook an important factor for a successful telecommuting – Endpoint Security.
In fact, according to searchsecurity, the number of cyberattacks (particularly, ransomware) has increased by 148% during the COVID-19 outbreak.
Does this mean that telecommuting isn't a good idea for businesses? No, that's why in this article, we'll understand how cyberattacks can get access to your systems through endpoints and what you can do to prevent it.
Are your endpoints protected?
Laptops, Desktops, Mobile Phones, Tablets, Servers, and any device that communicates back and forth to your system & network is an endpoint.
Now, your organization may consist of several connected endpoints, yet an attack could start with only one of them. Once an attacker could get access to any one of those endpoints, they can easily make their way to access servers and any critical data in your network and can bring a whole business down.
Therefore, the need for securing every single endpoint in your organization to protect the whole company and ensure secured productivity among teams has never been more important!
Endpoint Security Threats
Cybercriminals are constantly finding new ways to exploit your systems thru different gateways.
And as we shift the way we operate to remote working, our endpoint devices become more vulnerable to these cyber threats.
The following are the top two threats to which you are most vulnerable to in this remote working setup: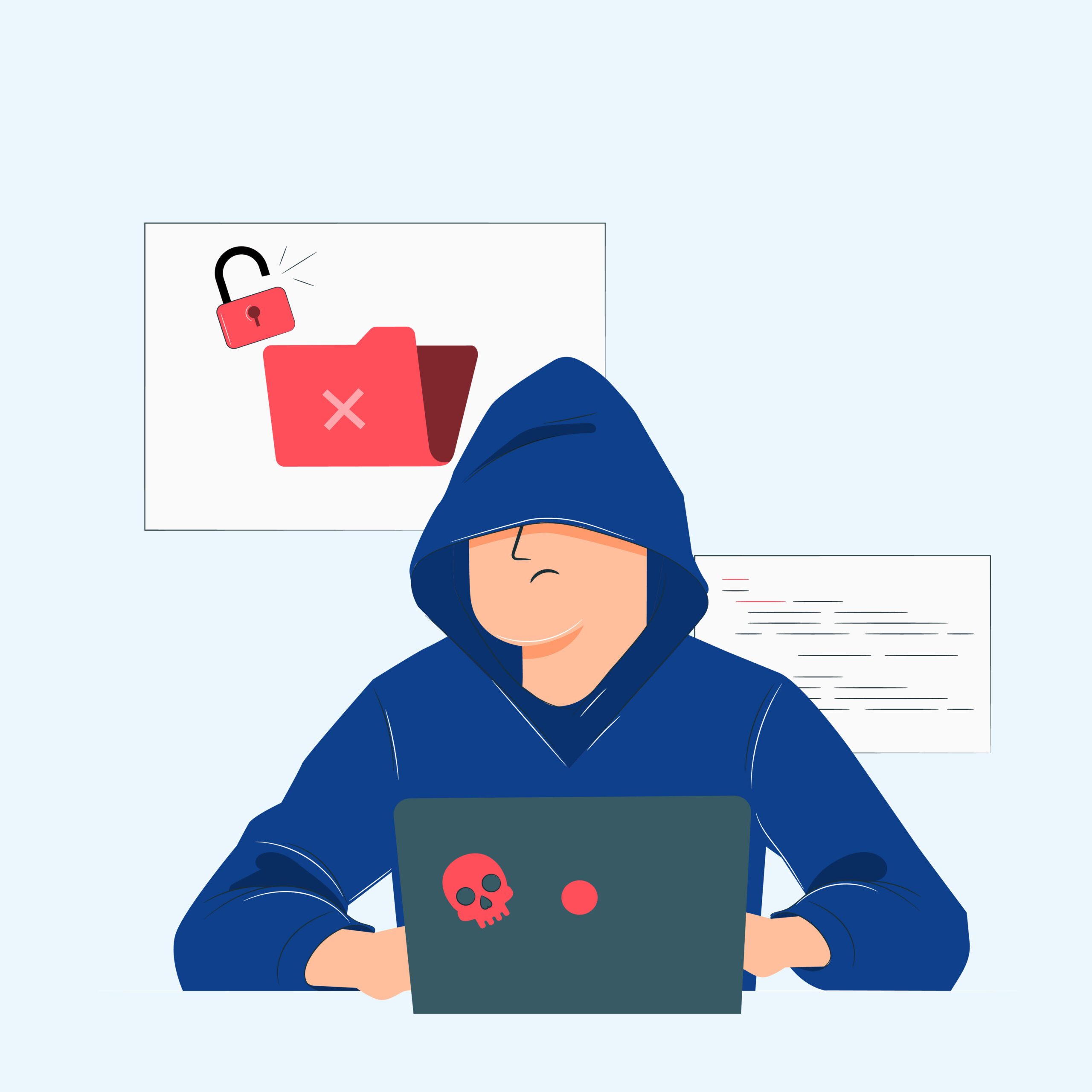 Ransomware can get into your system in the form of malicious links, attachments, or drive-by downloads, which then encrypts your data rendering it unusable. These cybercriminals will then demand for a 'ransom' to get your data back.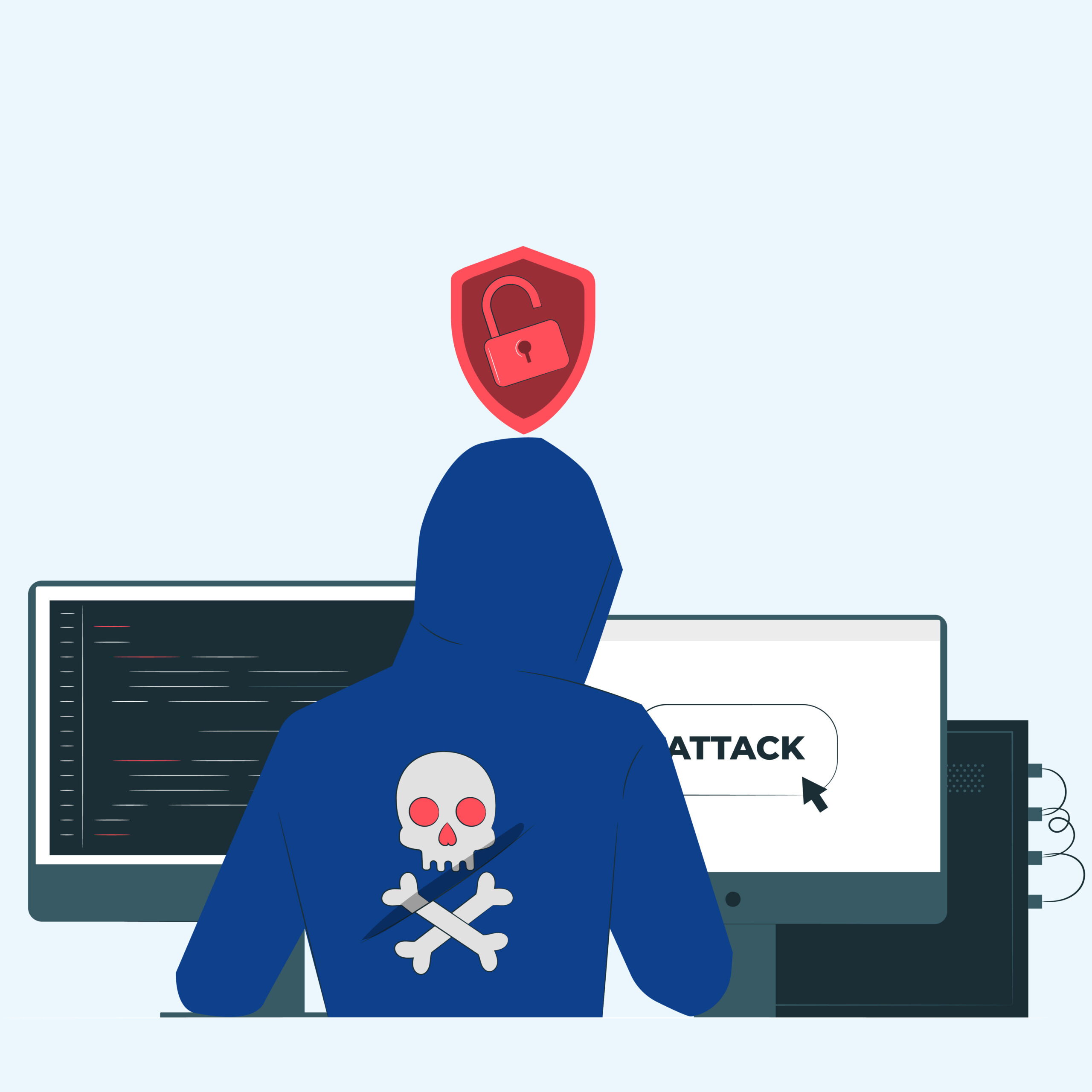 Vulnerability exploits are when cybercriminals target a weakness in a software to get inside your systems. This happens when software and systems are out-of-date or have missing patches. These vulnerabilities become your 'open door' for attackers.
Once infected endpoints gain access to your system, the whole company might be at risk of these cyberthreats.
What can you do?
As remote working has become the new normal for most of us now, the need for endpoint security has never been more important.
Endpoint Security
Endpoint Security or Endpoint Protection ensures that all the entry points/ endpoints in your company such as laptops, desktops, and even mobile devices against any cybersecurity threats.
These two endpoint security technologies ensure every endpoint in your company is protected and updated to prevent cybersecurity threats.
Endpoint Detection and Response Technology
Ensures that every endpoint connected to your system is secure from any ransomware attacks. It proactively scans every endpoint for suspicious behaviour and activities with its Next Generation Antivirus capabilities. This means even new threats that hasn't been on record yet or 'zero-day' attacks can be detected ensuring no ransomware can stand a chance to encrypt your data.
EDR Examines every process on every endpoint by detecting the potential threats and blocking any malicious activity which includes malware and non-malware attacks. It automatically responds to the activities on the emerging and advanced threats to remove or contain them.
Endpoint Patch Management
It's a software & systems you use in your business can have bugs and vulnerabilities in which hackers can use as an "open door" to inject ransomware into your systems which is then called vulnerability exploits.
Therefore, operating systems and third-party apps must be "patched" and updated on a regular basis to update, fix, or improve apps and reduce the risk of cyber-attacks.
Now here's how it works to reduce your risk of ransomware from exploited vulnerabilities:
Scans for missing patches – It scans systems & apps in every endpoint and identifies which requires to be patched.

Automates and reviews the patches – All missing patches will automatically be downloaded and then reviewed to ensure there is no problematic patches prior to deployment.

Patch deployment – After scanning, downloading, and reviewing, the patches will then be deployed to every endpoint's apps and systems ensuring all vulnerabilities are patched for a safe and secure telecommuting.
A Remote Patch Management helps ensure that potential vulnerabilities caused by outdated patch versions, wherever they may be located on the network, are identified, and resolved as soon as possible, mitigating your risk on ransomware from vulnerability exploits
Data Connect Technologies Endpoint Patch & Protection Plan
Now that we learned how Endpoint Detection & Response Technologies work to protect your endpoints against ransomware and how Endpoint Patch Management helps seal off systems vulnerability to prevent exploit from hackers while telecommuting.
However, needing separate technologies to protect different areas of your business can be overwhelming.
But with Data Connect Technologies' Endpoint Patch and Protection Plan, we no longer need to worry for having separate technologies to protect your endpoints!
Data Connect Technologies combined the powerful technology features of Endpoint Detection & Response to protect every single endpoint on a real-time basis + Endpoint Patch Management to ensure every 3rd party application, software, and operating systems are patched and up to date to guard against vulnerability exploits!
Endpoint Patch and Protection Plan helps ensure that you are protected while working remotely:
1. Zero-day attacks, phishing attacks, drive-by downloads are becoming increasingly common, and even doubles as we work from home. These attacks begin at a single endpoint yet could affect all endpoints connected to your systems.
But with EPPP's Endpoint Detection & Response features, it can proactively detect any threats and malicious activities on any of your endpoints and mitigates any attack real-time, ensuring a safe telecommuting environment for your company.
2. The risk of security threats in today's current situation is rapidly increasing.
But with EPPP's 24×7 Endpoint Device Monitoring features you can achieve round-the-clock protection, ensuring every device on your company are protected wherever they are.
3. Software & systems you use in your business can have bugs and vulnerabilities in which hackers can use as an "open door" to inject ransomware into your systems which is then called vulnerability exploits.
But with EPPP's Automated Patch Management features,your endpoint's system vulnerabilities thoroughly scanned, automatically downloaded, reviewed, and deployed to ensure the vulnerabilities are sealed off for a secure telecommuting.
Get protected now!
For your company to flourish, everyone needs to be productive. However, productivity can be a challenge if it compromises security particularly during telecommuting.
But with the combined technology of Endpoint Detection & Response + Endpoint Patch Management ensures your company is protected as you work remotely!
As we might already know, remote working is here to stay thus security must be effectively addressed to meet your business goals. Ensure your team is protected as you work remotely.