Here, Security Never Sleeps
As the hybrid workforce continues to trend, more and more organisations are being encouraged to use cloud-based technologies. Cybersecurity remains a constant challenge for businesses worldwide. No matter how big or small your company, cybersecurity should be top of mind.
See how Data Connect and Ingram Micro can help protect your data.
Security and Data Protection on top of your mind







Microsoft 365 Defender
A 'one-stop-shop' for security incident management
and remediation, here are the ins and outs of
Microsoft's top threat protection technologies.
Stop attacks across Microsoft 365 services
As threats become more complex and persistent, alerts increase, and security teams are overwhelmed. Microsoft 365 Defender, part of Microsoft's XDR solution, leverages the Microsoft 365 security portfolio to automatically analyze threat data across domains, building a complete picture of each attack in a single dashboard. With this breadth and depth of clarity defenders can now focus on critical threats and hunt for sophisticated breaches, trusting that the powerful automation in Microsoft 365 Defender detects and stops attacks anywhere in the kill chain and returns the organization to a secure state.



Stop attacks before they happen
Reduce your attack surface and eliminate persistent threats.
Detect and automate across domains
Integrate threat data for rapid and complete response.
Hunt across all your data
Leverage time saved to apply your unique expertise.

Want to know more about
Microsoft Defender's features
and capabilities?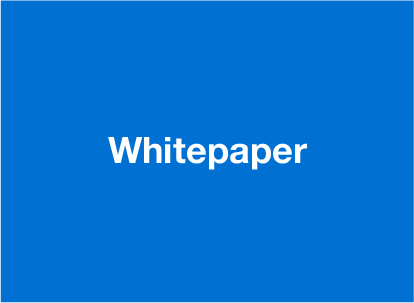 Microsoft 365 Defender capabilities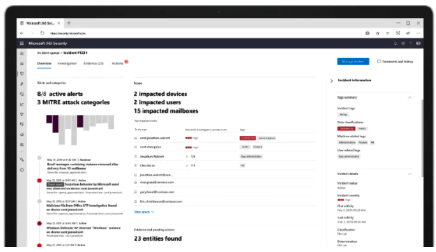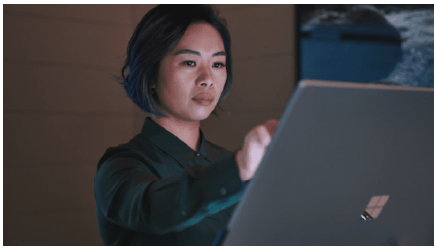 Prevent cross-domain attacks and persistence
Automatically prevent threats from accessing your organization and stop attacks before they happen. Understand attacks and context across domains to eliminate lie-in-wait and persistent threats and protect against current and future breaches–all with help from Microsoft 365 Defender.
Reduce signal noise
View prioritized incidents in a single dashboard to reduce confusion, clutter, and alert fatigue. Use the automated investigation capabilities of Microsoft 365 Defender to spend less time on detection and response so you can focus on triaging critical alerts and responding to threats.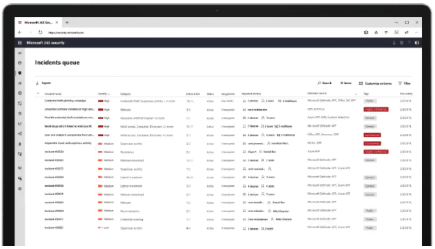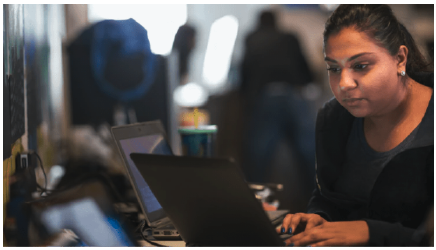 Hunt threats across domains
Search across all your Microsoft 365 data with Microsoft 365 Defender. Leverage your organizational knowledge with custom queries. Protect your organization against internal threats and develop custom detection and response tools for long-term protection and a improved Secure Score.
Auto-heal affected assets
Take care of routine and complex remediation with Microsoft 365 Defender. Detection, investigation, and response occur automatically at the domain level within each Microsoft 365 security product. Return affected assets to a safe state in he broader context of an incident and automatically remediate seemingly isolated attacks across the portfolio.
Protect your Microsoft 365 environment
Leverage the best-in-class Microsoft 365 security portfolio to automatically analyze data across domains.




Identities
Manage and secure hybrid identities and simplify employee, partner, and customer access.
Endpoints
Deliver preventive protection, post-breach detection, automated investigation, and response for endpoints.
Cloud apps
Get visibility, control data, and detect threats across cloud services and apps.
Email and documents
Secure your email, documents, and collaboration tools with Microsoft Defender for Office 365.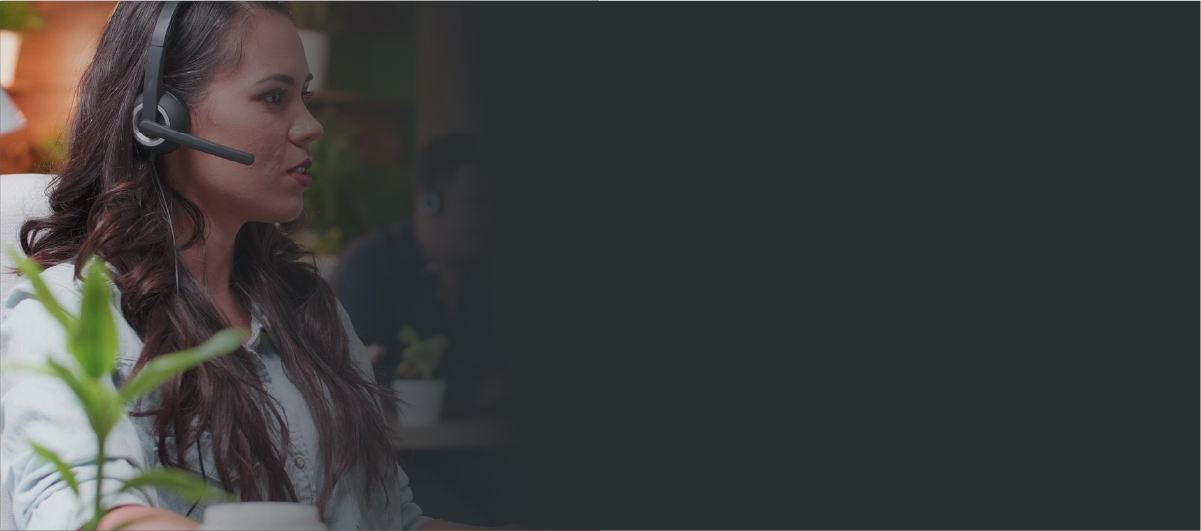 Important for you,
Responsibility for us
Data Connect's Unified Threat Protection (UTP), combines multiple
security functions into a single security umbrella. Assisting in the
reduction of cyber-threat risk and allowing businesses to focus on their
expertise without worry. Get in touch with our experts to take you
through a full assessment of your security.
Contact Us
Please leave your contact information for our consultants to get in touch.
You can also drop us an email at [email protected].
Connect with us via our toll-free number: +65 800 101 4209.
Data Connect Technologies cares and values your personal data. For any concerns about data protection, contact our Data Protection Officer at
[email protected]