We are proud to announce that Data Connect Technologies Pte Ltd, a company enabling businesses – large & small – to succeed through its high-quality ICT Services, has now received ISO 27001:2013 certification for our Information Security Management System!
What is ISO 27001:2013
ISO 27001:2013 is an information security standard published by the International Organization for Standardization (ISO), the world's largest developer of voluntary international standards, and the International Electrotechnical Commission (IEC). Data Connect Technologies' certification was issued by SOCOTEC Certification International.
What does this mean for us?
This certification is an evidence that we have met rigorous international standards in ensuring the confidentiality, integrity, and availability of our information security management system. This includes management of office productivity, cyber security, data resiliency and cloud architecture solutions for business decisions & operations to sufficiently protect company's intellectual property, customer intellectual property and other sensitive customer information.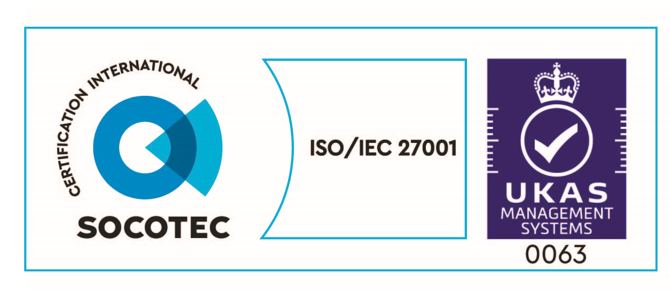 This certification is an attestation of our commitment to the highest level of quality for all our systems to keep our company data and your data private and secure!