About Us
Data Connect Technologies Pte Ltd is Singapore's leading Information and Communication Technology provider.
With a span of 20 years in the business since year 2003, our excellent services and full-fledged ICT solutions are relied upon by organizations around the region, optimizing the efficiency of their ICT operations, and freeing them to focus on their core businesses.
Our growing clientele spans from companies in the financial services, hospitality, manufacturing, logistic distribution, maritime, telecommunications, to education and other industries. We believe in joint assessments with our clients to derive a better solution in achieving the best results possible.
As Data Connect Technologies continues to grow, these awards and recognitions serve as a testament to our unwavering pursuit of excellence.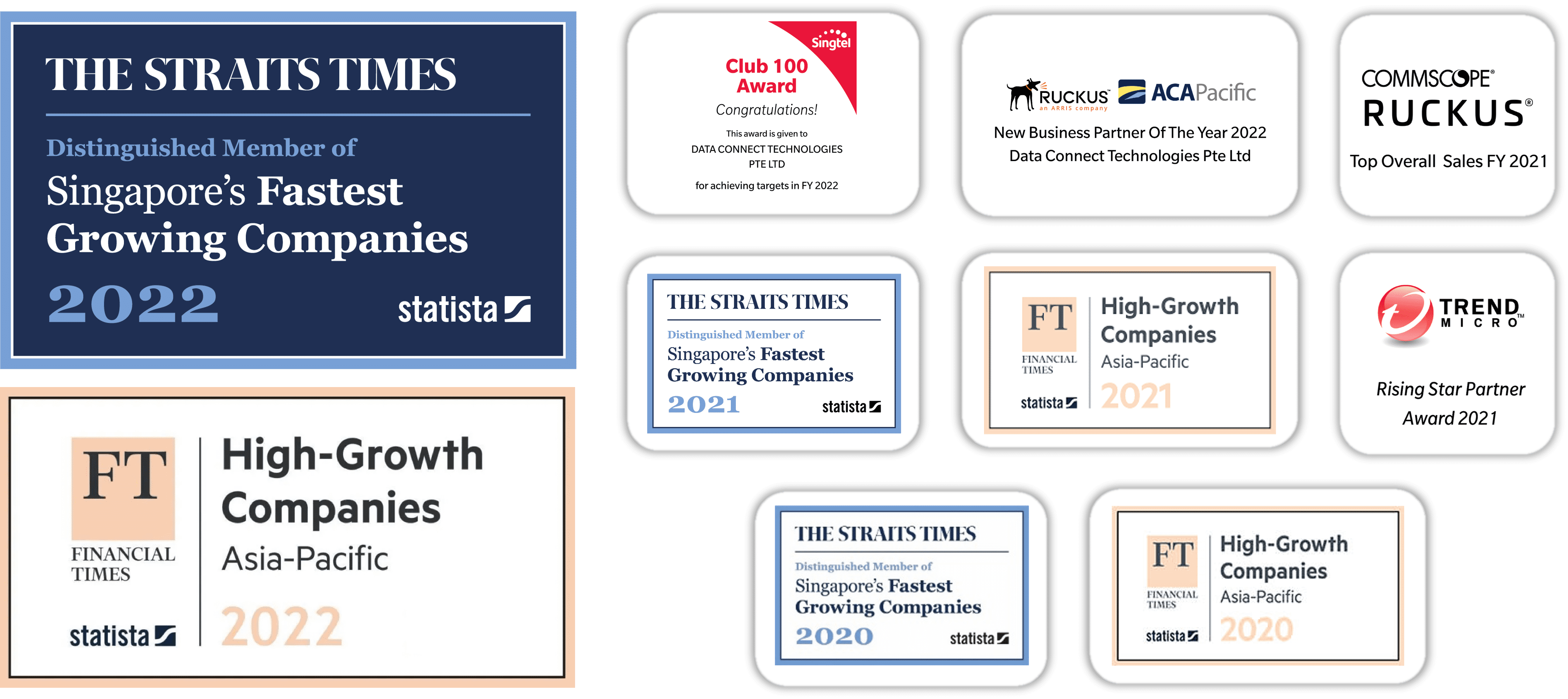 For more inquiries, please fill in the form.